Complex, intermeshed networks, a large number of distributed, rising energy consumption – an energy supplier's tasks increase daily and, with them, the resulting protection requirements for the energy grid. The combination protective device SG-50 is up to the job. Thanks to its flexible design, it is equally suited to protecting distributed and motors, and to safeguarding overhead cables and transformers from thermal overloading.
Firm objectives during the product development of the SG-50 were precision, a long service life and simple operation. These are now among its most striking features. And there's more. For instance: the possibility of adapting the configuration during operation, which makes it unnecessary to send units in. The clear, self-explanatory configuration tool and the integrated colour display for visualisation on site are also included. Thanks to these and many other innovations, SAE protection technology can be adapted individually to a wide variety of tasks.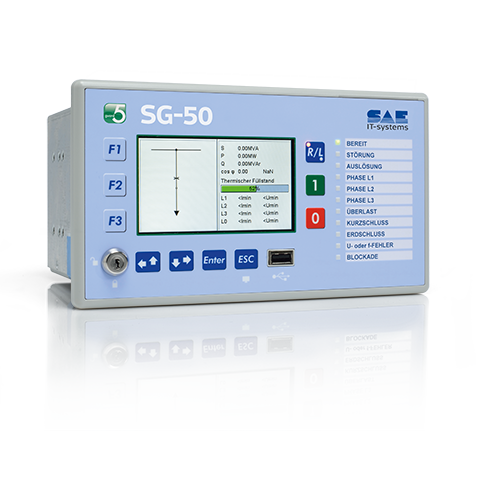 SG-50 KOMBISAVE
---
Combi device for protection and control functions: The SG-50 can be loaded with different software modules and in this way adapted individually to a wide variety of tasks.
INELSO Technology Solutions